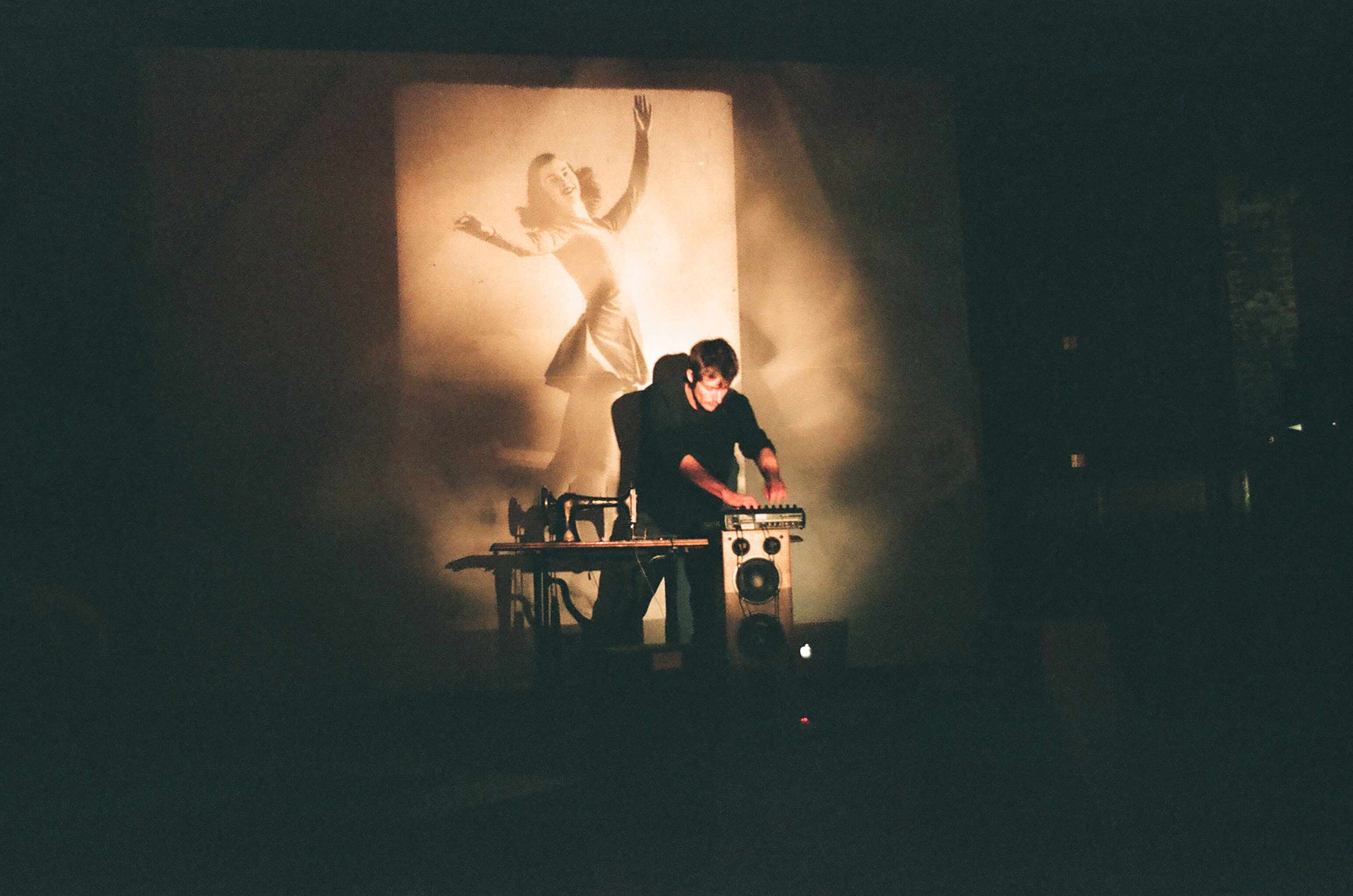 AV Performance
An old sewing machine augmented with a guitare string and pick-up.
The foot pedal actions a plectrum fixed to the needle, the notes are played with a bottleneck slide on the left hand, the right hand controls custom effects.
The device was built as a tool for an intuitive approach to musical intervals, reproducing the primitive experience of searching for harmonics on a vibrating string.  The human player, the mechanical device, and the digital processing system constantly adapt their respective speeds to reach elusive moments of stability.
Performances:
Conciertos Hypnagogicos, w/ Borobros & Hypnagogia, Antic Teatre, Barcelona, 2016.
Les Nuits du Beau Tas, Recycl'Art, Bruxelles, 2015.
La Générale du Canal, L'Impasse Temps, Bruxelles, 2013.
leplacard.org streaming, Bruxelles, 2013.
Le Chien Perdu, w/ Mireia Arnella, Bruxelles, 2013.
HS63, w/ Milena Flores & Aylen Torres, Bruxelles, 2012.
Artist residency at "Les Mariniers", La Maison de la Création, Bruxelles, 2013.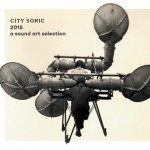 City Sonic 2015: Selection of sound art by Transonic. Includes an excerpt of the performance at "Les Nuits du Beau Tas". available here.
Antic Teatre, Barcelona, 2016:

Recycl'Art, Bruxelles, 2015:

HS63, Bruxelles, 2012: