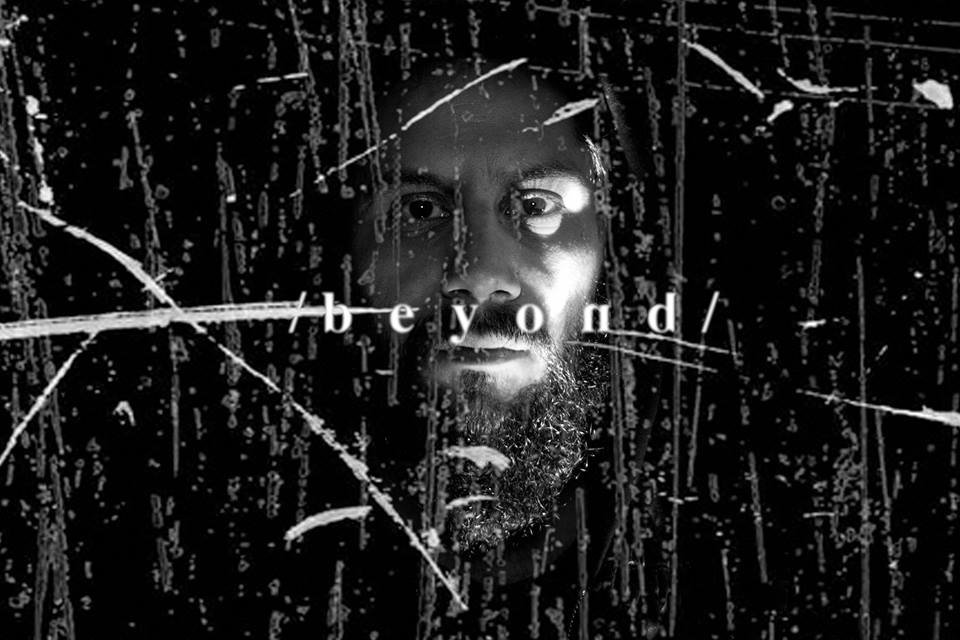 I see there is light /beyond/ darkness …
/beyond/ & Gabriel Lecup, 2015
… is a project by dark wave / techno producer /beyond/, to which he invited me to deal with the visuals. It includes a live AV set, a vinyl record produced by his own label « Urban Legends Recordings », and a series of video clips. The result is a mystic journey through obscure and desolated corners of the human soul, body, and mind, successively transposed to cold harsh beats, eery synth lines, and oppressive digital atmospheres. The visuals are improvised during the live set, with live-coded abstract compositing of found footage, generated graphics, and interactive content.