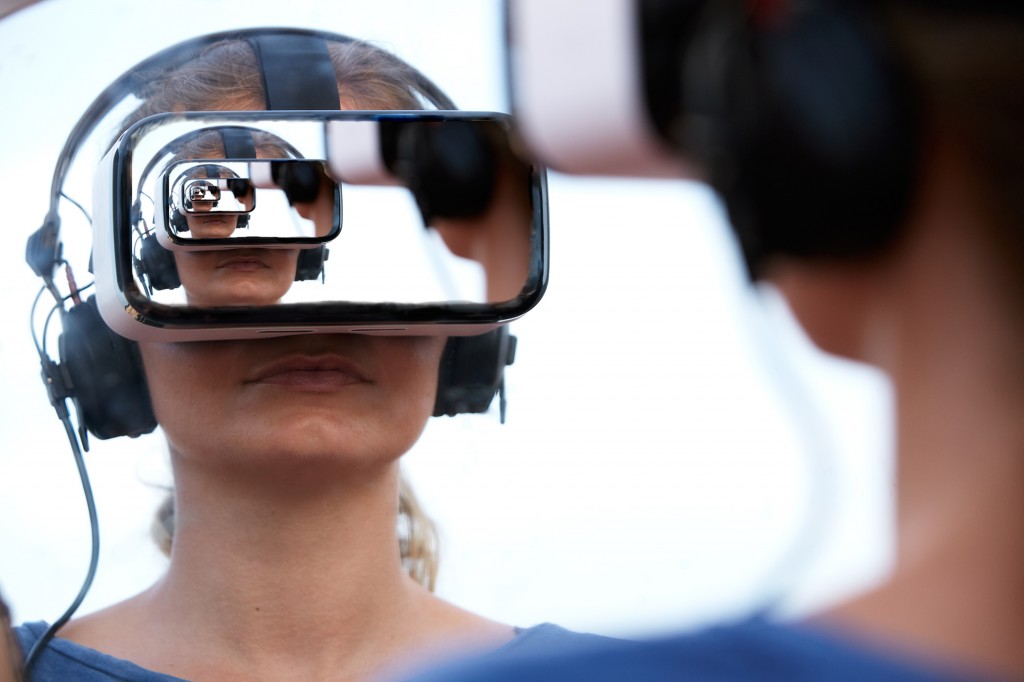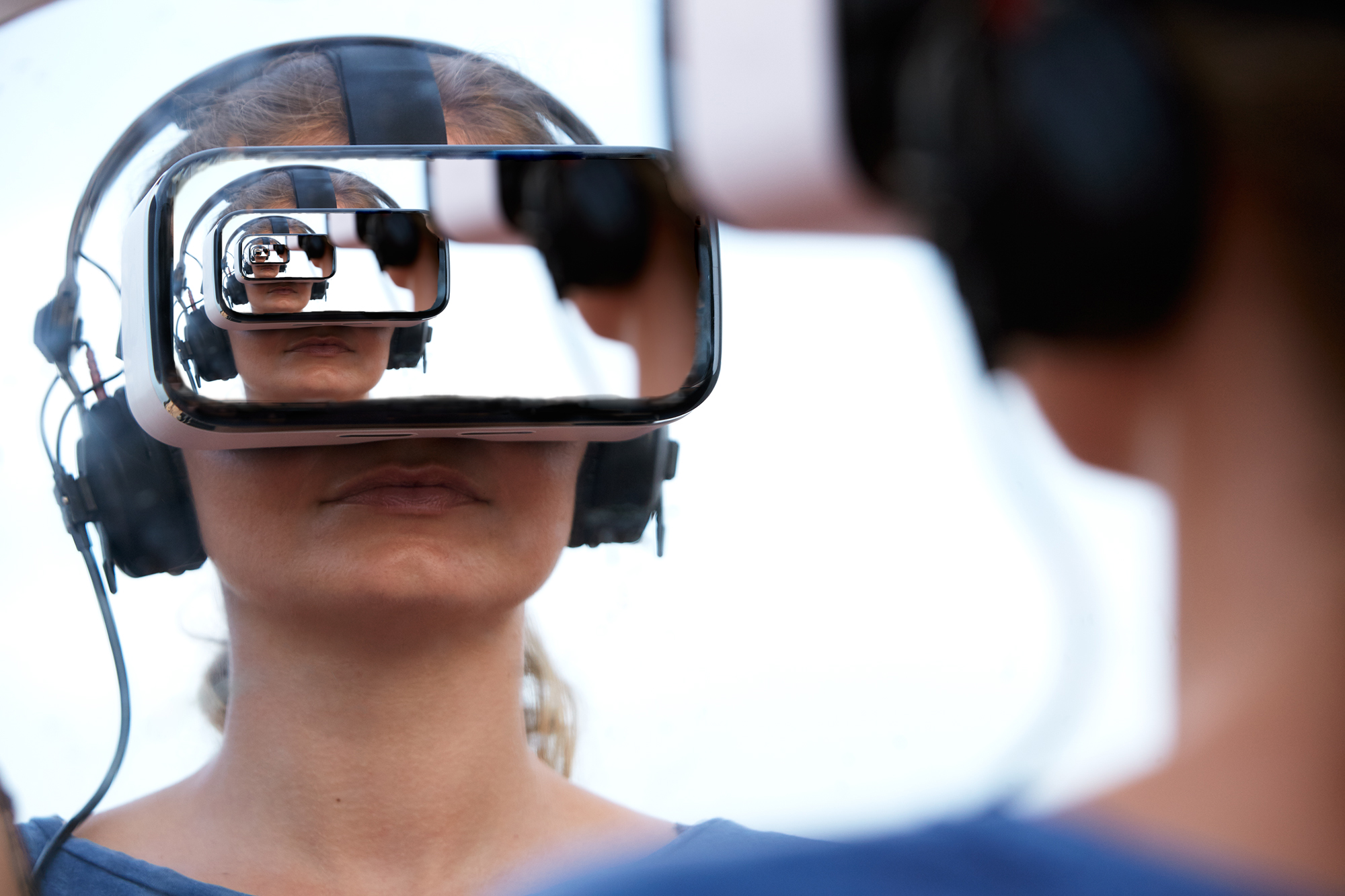 Virtual Reality open-source web application
realvirtuality.org
2017
Real Virtuality is a VR application to be seen with eyes closed and perceived with the subconscious. It combines two traditional techniques of brainwave synchronization – flickering lights and binaural beats – to induce altered states of consciousness, lucid
dreams, out-of-body experiences, transes and hallucinations, triggered by sensorial stimuli.

The project provides an open-source platform to explore these techniques and their combination through technologies of Virtual Reality. Users can experience, create and share custom content using cheap cardboard VR headsets and headphones.
Grant & residency:
2017 Laboratorio de Interacción, Hangar, Barcelona
Presentation:
2017 Dorkbot, Hangar, Barcelona
Collaborators:
Xavi Vinaixa – development
Sergi Lario – development
Aylen Torres & Magalie Denoue – photography
Miguel Angel de Heras – technical consulting