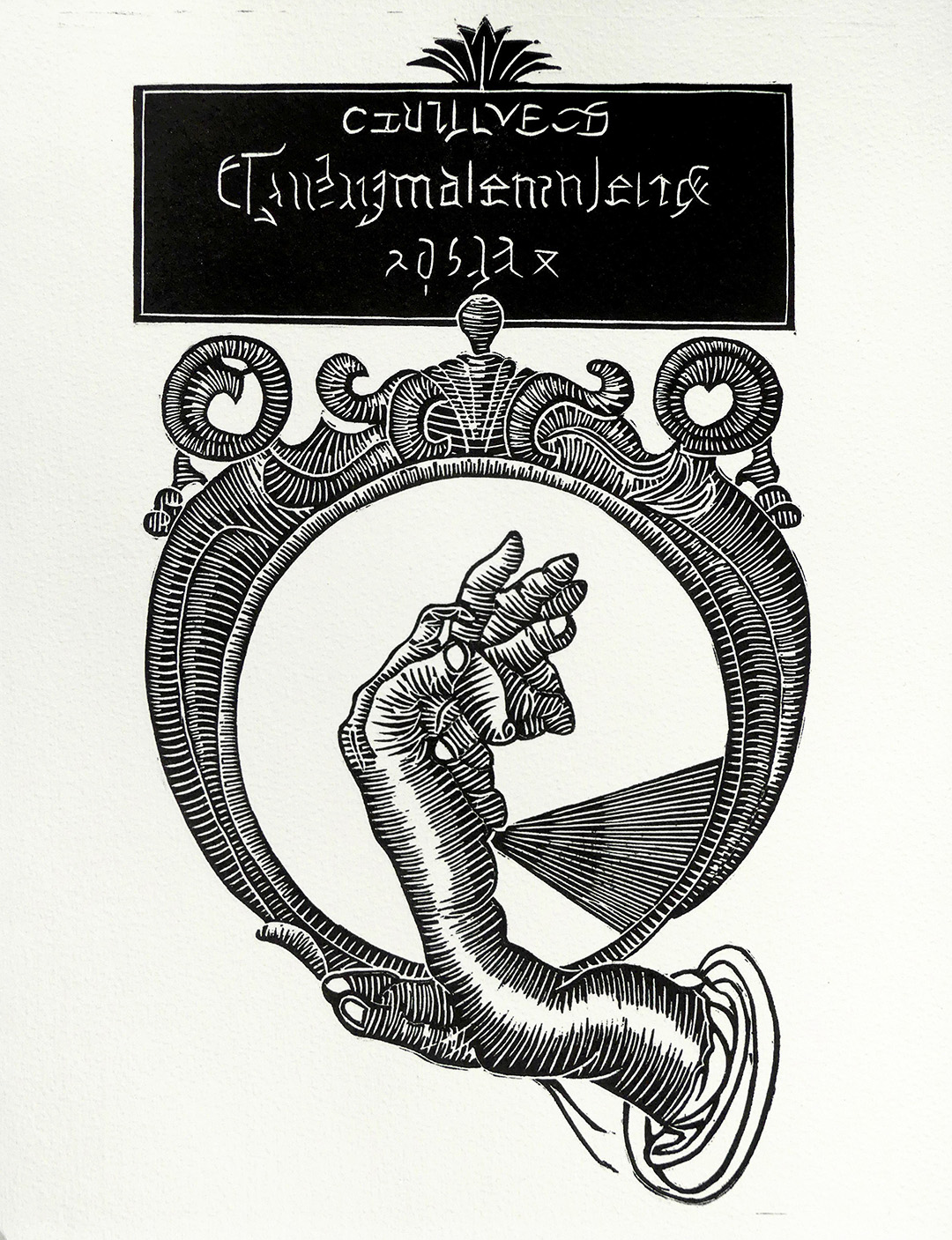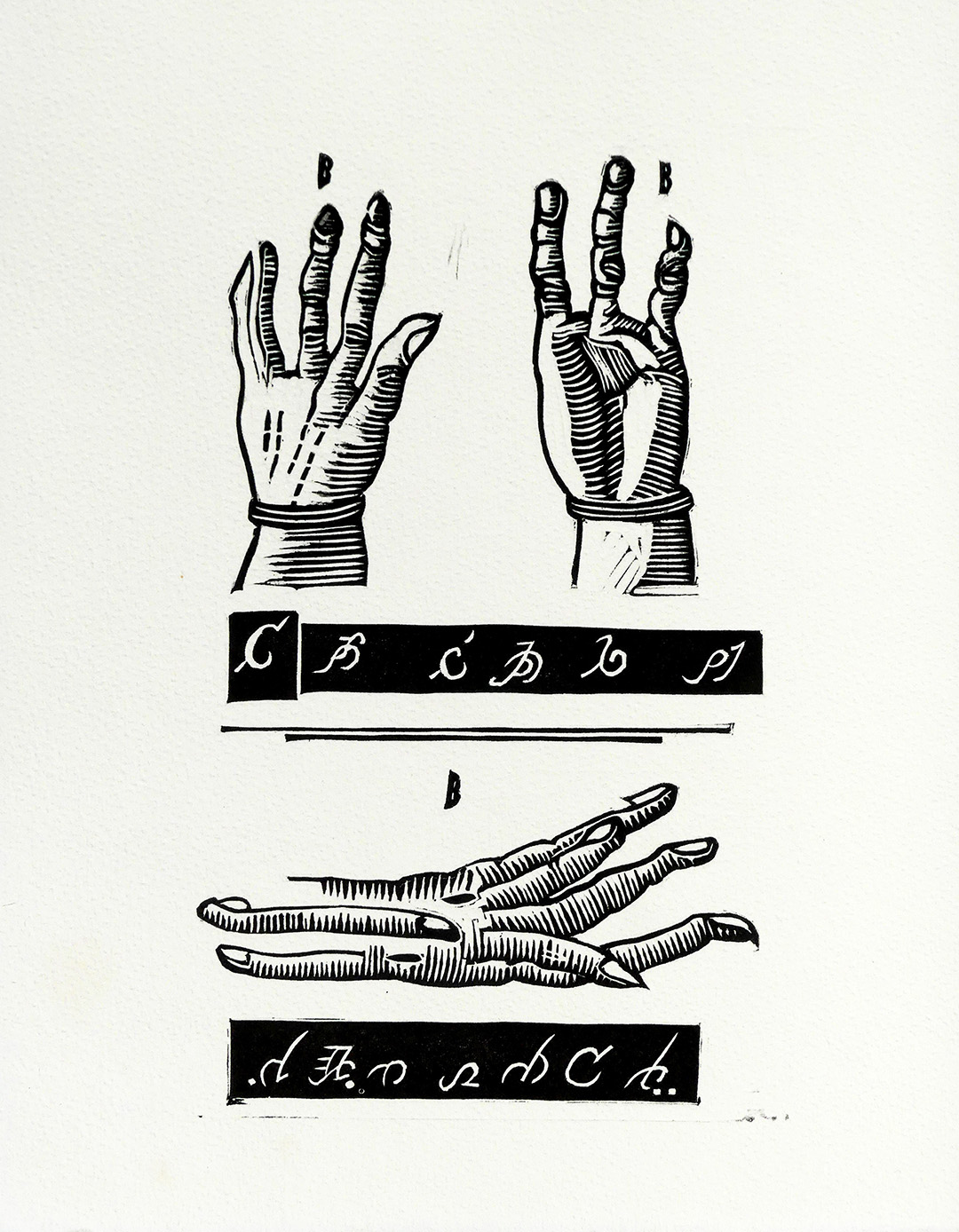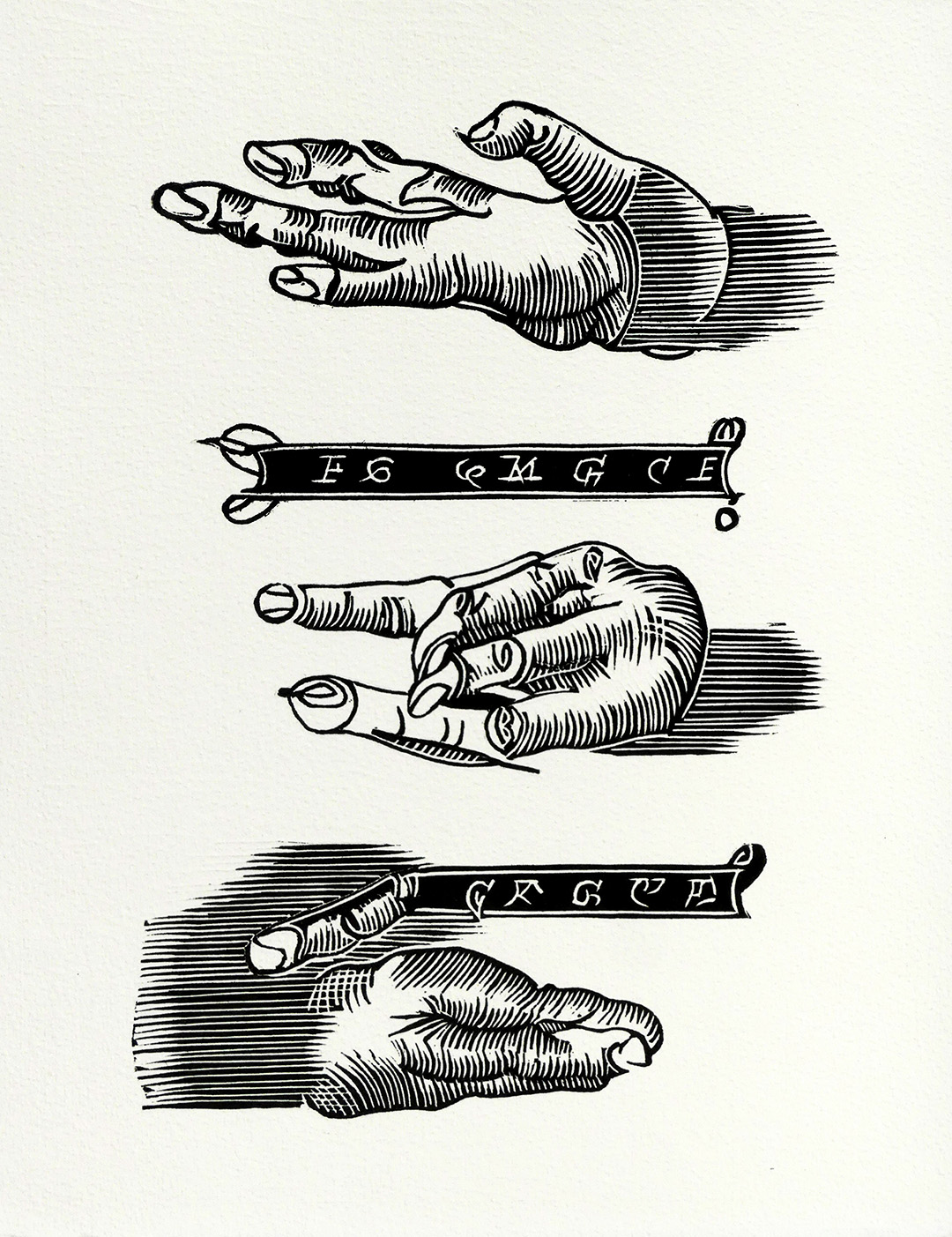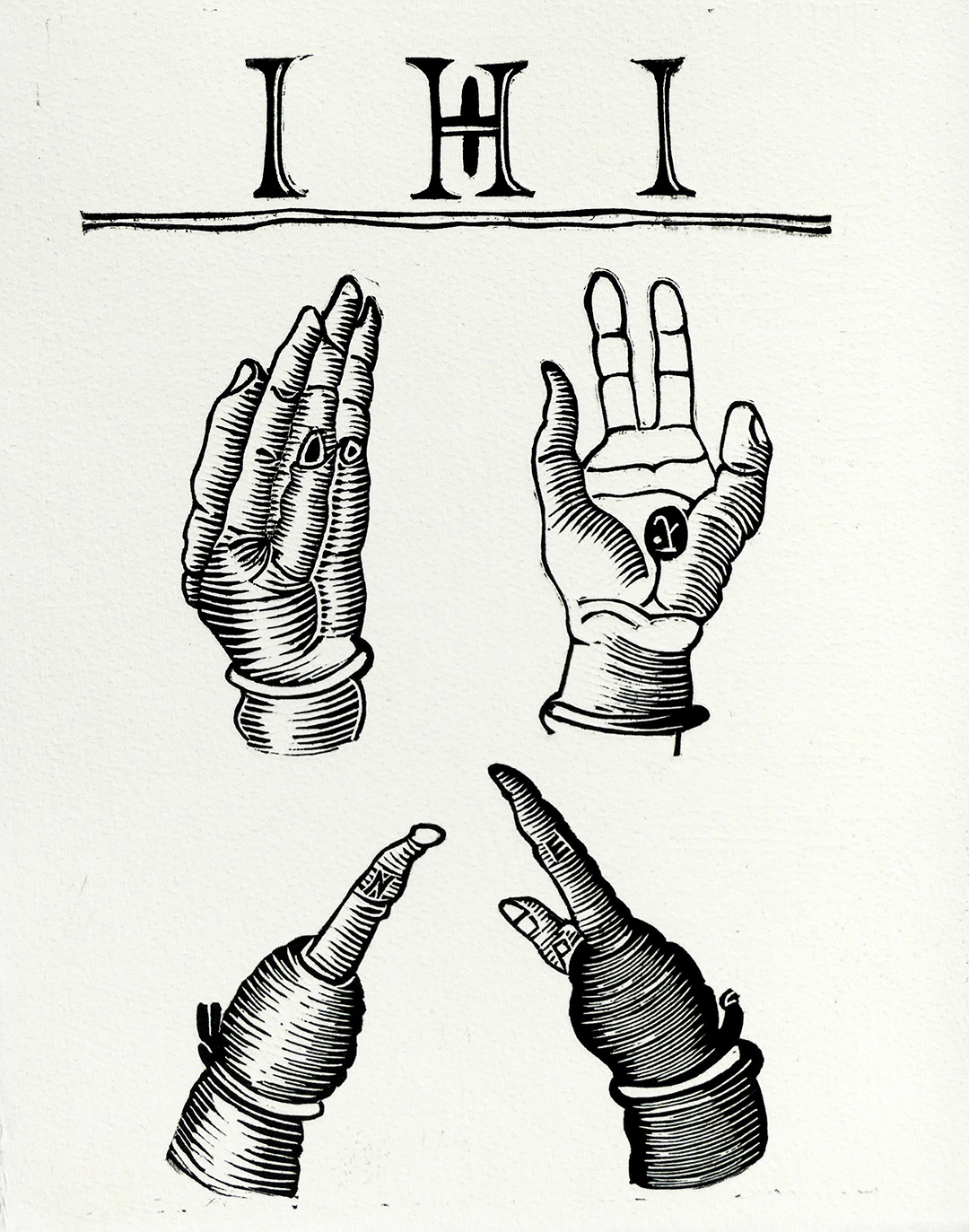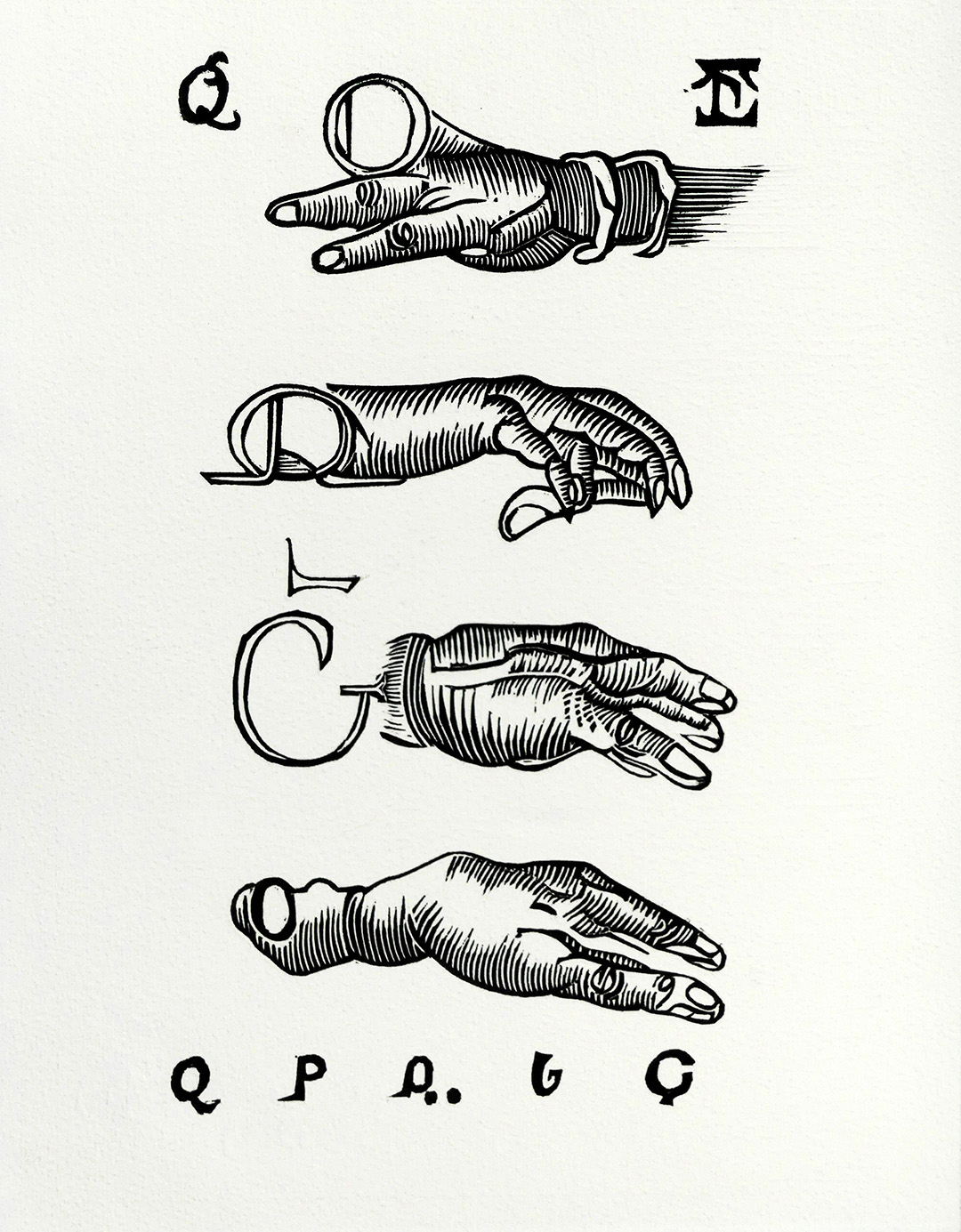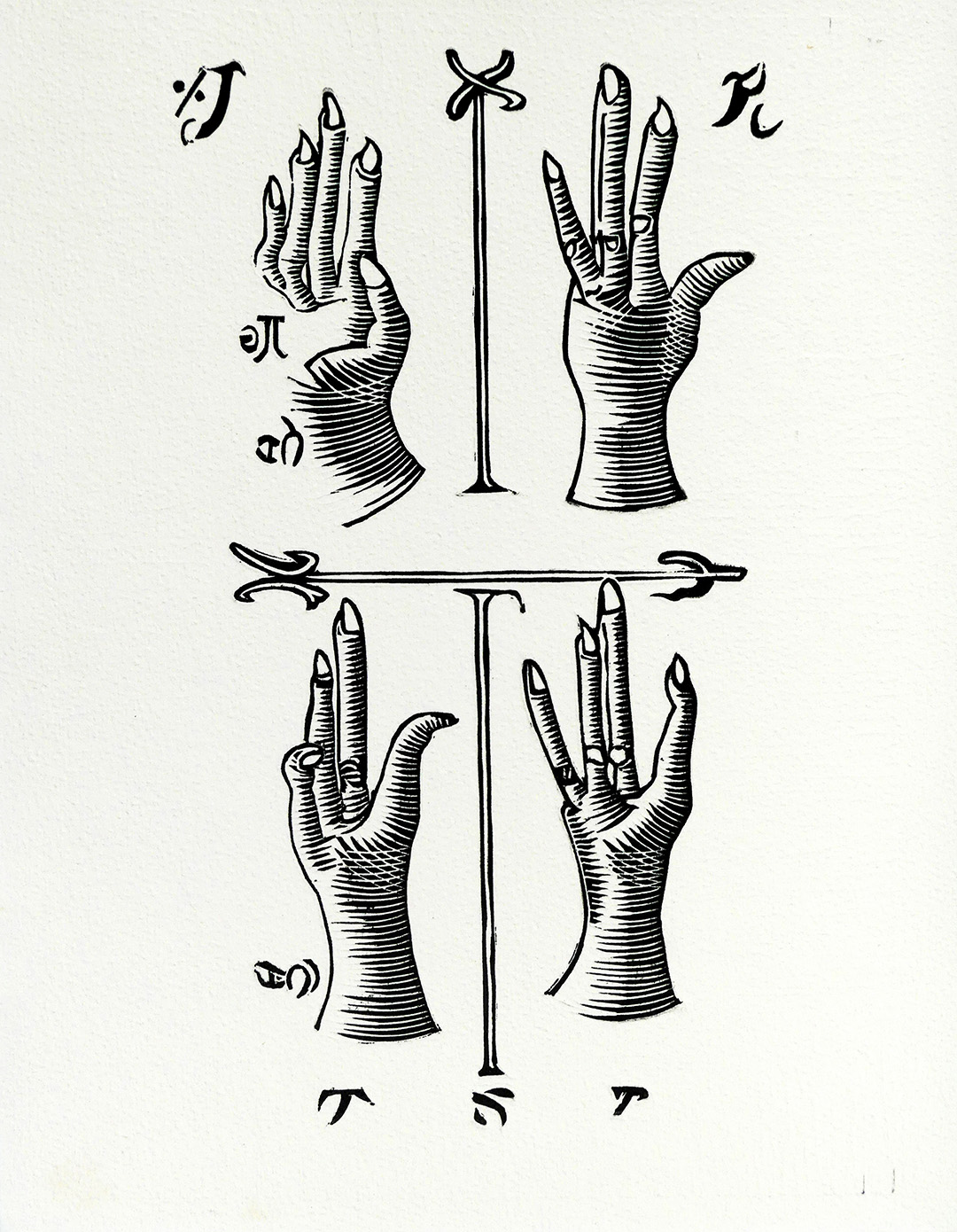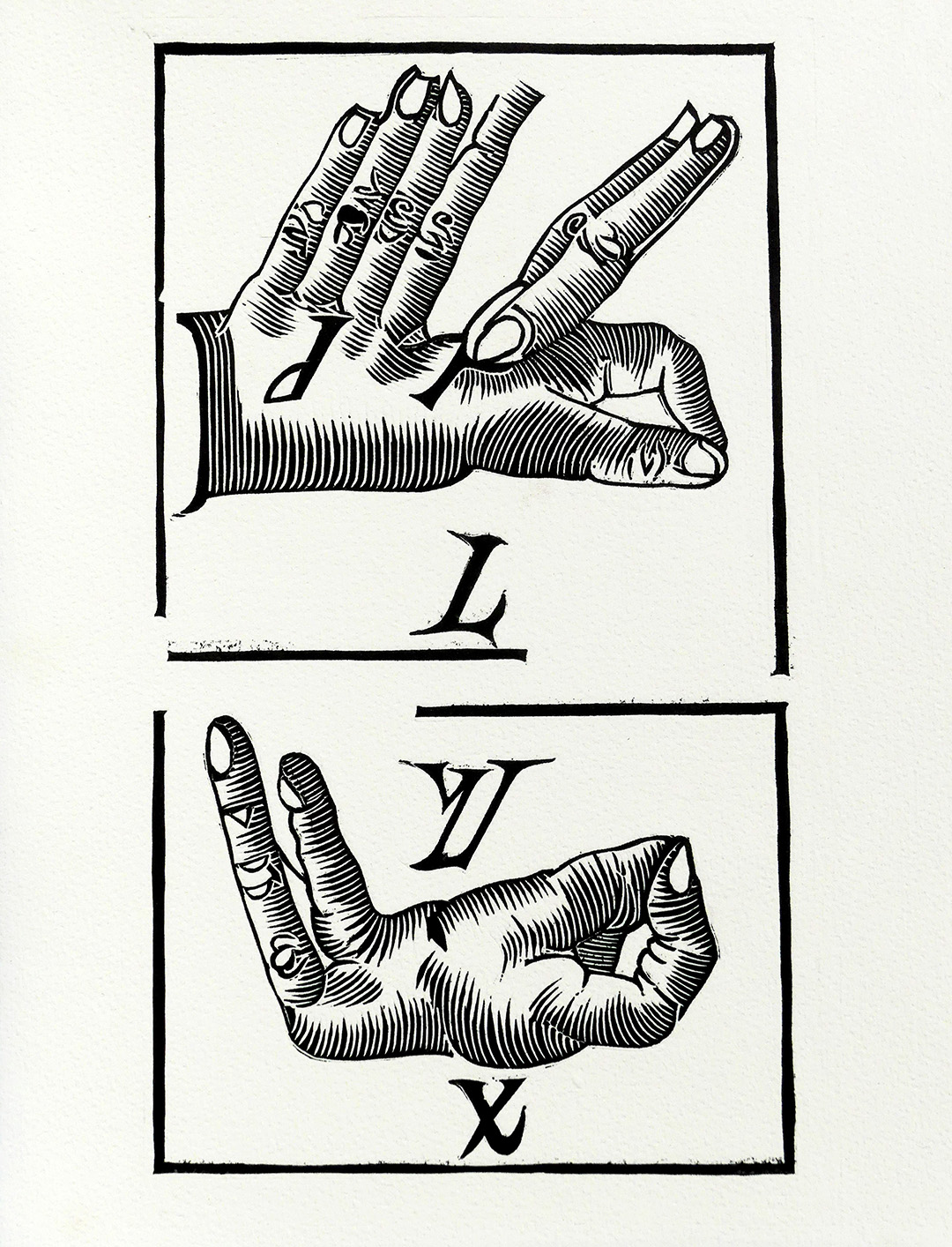 Linocut prints on paper
2023
I can't draw hands. Neither can the AI. We decided to train together, hand in hand. In our quest for the expressive hand – from cave paintings to emojis through palmistry, mudras, flamenco, dactylography, conducting, prestidigitation or masonry – we stumbled upon the treatise by Juan Pablo Bonet published in 1620 Reducción de las letras y arte para enseñar a hablar a los mudos (Reduction of the letters and the art of teaching speech to the mute). The treatise, considered the origin of sign languages across Europe, included eight engravings by Diego de Astor representing the "Demonstrative Alphabet". Four centuries later, I fed those engravings to a robot who generated eight variations, which I then copied to eight linocut prints. An interspecies dialogue of the deaf.
Printed on organic archive 210 gr paper at Printmaking Barcelona.
Thanks to Dora Marquez, Ignasi Aguirre, Constanza Ternicier, Xavi Vinaixa.